Date: June 3 – 7, 2024
Check out the 2023 Schedule
The School of Biblical Evangelism is a training consisting of both classroom and "field" training. In the classroom we take a close look at what the Biblical Gospel is and its implications for the life and mission of every believer; Biblical prayer and its role in evangelism; Biblical or "Gospel" apologetics; as well as a Biblical theology of the Holy Spirit and the implications for evangelism. Through the classroom teaching, you will learn to share the Gospel in a way that is simple and profound. But the classroom teaching is complemented by "doing": through role-playing, observing others, and finally by going out with experienced evangelists to share the Gospel!
This week is for anyone who wants to attend. For those who have never shared the Gospel before yet want to be able to; for those who want to grow in boldness and passion in their Gospel witness; as well as for the experienced who want to become more effective in evangelism. Come and learn with us! Read about our past conferences here!
Pricing
Prices for School of Evangelism 2024 will be determined soon!
TBD – Onsite lodging and meals**
TBD – Commuting and meals
TBD – Commuting and no meals
Fill out our Registration Form to register today!
If you have any questions, please contact [email protected]
** Meals include the following: items for a light breakfast for guests to make on their own, and dinner will be served at the Staff house. Lunch is not included.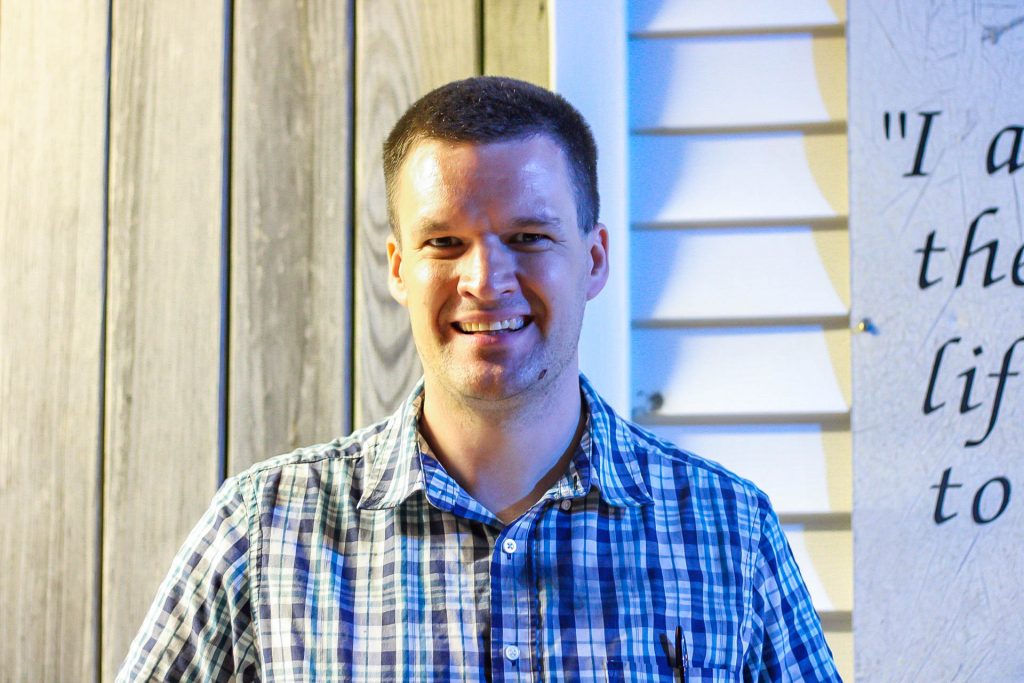 Do it. It's scary, it's intimidating, but God's mercies are new each morning. For someone who's thinking about it, if they might be convicted that they need to be more bold in sharing their faith; they may be convicted that they need to have a better defense for the hope that's within them; or they may, you know, just be convicted that they need prayer that's more aligned with God's purposes, and I think all three of those more—what did I just say? If you want to be more bold, if you want to be better equipped, or if you just want time and practice in prayer, this is an amazing place for it. 
Taylor Kulp | School of Evangelism Attendee
Meet the Trainers
Dr. Henry Krabbendam
Dr. Krabbendam is Professor Emeritus of Biblical Studies at Covenant College, holds a TH.M. in Systematic Theology and a TH.D. in Apologetics. In addition to 13 years of pastoral ministry, he has extensive ministry experience in Uganda, Africa and has preached, taught, and led schools of evangelism all over the world. He has authored many articles and a number of books including Sovereignty and Responsibility and a commentary on the Epistle of James.
Rev. Christopher Byrd
Rev. Christopher Byrd is serving as the evangelist at Grace Orthodox Presbyterian Church in Westfield, NJ as part of a team ministry approach to home missions. He is also the Evangelism Director at the Boardwalk Chapel. He has been involved with missions both at home and oversees, and also leads evangelism training and seminars with local churches.